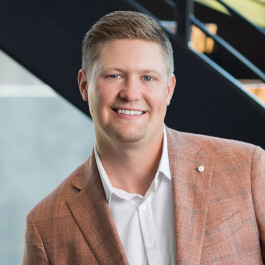 Hometown: Sioux Falls, SD
Current City of Residence: Sioux Falls, SD
Company: Bender Commercial Real Estate Services
Community Involvement:
Sioux Falls Lacrosse Association Board of Directors
Leadership Sioux Falls Class of 36
Young Professionals Network
McCrossan Boys Ranch Community Appeals Campaign
Why is SDDC important to you?
Small businesses are the backbone of South Dakota and SDDC plays a huge roll in assisting those businesses be successful by providing financing opportunities.  Without the financing opportunities that SDDC is able to provide, a lot of small businesses would never have the chance to succeed.