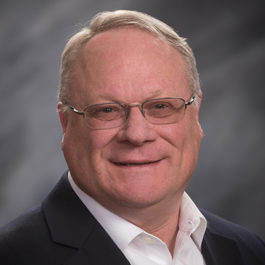 Hometown: Cortland, OH
Current City of Residence: Rapid City, SD
Company: Highmark Federal Credit Union
Community Involvement:
Western Dakota Technology Business Advisory Board Member
Feeding South Dakota Volunteer
Why is SDDC important to you?
The SDDC is concerned with assisting my community in economic development. I know this may sound cliché. However, I believe when the local economy grows so will the quality of life for its residents. When, as a lender, I see a business project requiring financing that I believe should go forward but the risk of the credit request lies outside of my institution's risk profile, the SDDC can provide an offset to the risk and make the loan viable for Highmark. SDDC assistance can make the difference, for any community in South Dakota, whether a new business opens its doors or an existing business is able to expand.