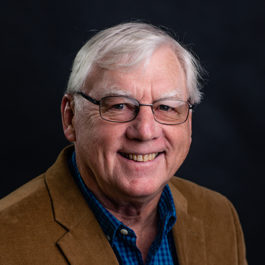 Hometown: Sioux Falls, SD
Current City of Residence: Sioux Falls, SD
Company: Quoin Financial Bank; retired Business Banker, Commercial Lender
Community Involvement:
I served on several boards over the years: United Way and the Arts Council in Madison, SD, and United Way in Sioux Falls. I have been active in Sertoma and Kiwanis service clubs. Member, Officer, and served on various boards of the local Knights of Columbus. Active in the Sioux Falls  Chamber of Commerce most recently on the Military and Veterans Committee and Sioux Falls Air and Space Show Sponsorship Committee. I was an instructor for banking classes provided through the AIB banking organization. I have participated on a regular basis since 1978 in and organized choir/folk groups for Saint Thomas Moore in Madison and The Church of Saint Mary in Sioux Falls.
Why is SDDC important to you?
SDDC was the first South Dakota organization, having been established in 1983, to offer the SBA 504 financing program in our State so I respect the need to continue the journey.  SDDC, with its state-wide Board Membership being at the forefront of their communities, has a history of assisting many small businesses to grow and achieve their goals and dreams while complementing the South Dakota Business environment.
Our assistance with the program has offered many new job growth opportunities and encouraged retention of South Dakota companies and employees. Being able to offer borrowers a financing leverage in longer amortization structure, a lower, fixed interest rate, and a reduced equity position, allows the borrower an opportunity to expand or purchase larger facilities and update or grow with more efficient equipment. Providing a win-win program that Commercial Banks can work with their borrowers, under conventional financing guidelines, reduced collateral risk, retain the customer relationship and loan portfolio, helps not only the borrower but the bank and community. South Dakota has been good to me and I hope my participation as a Member of SDDC can continue to assist the financing needs of South Dakota businesses.